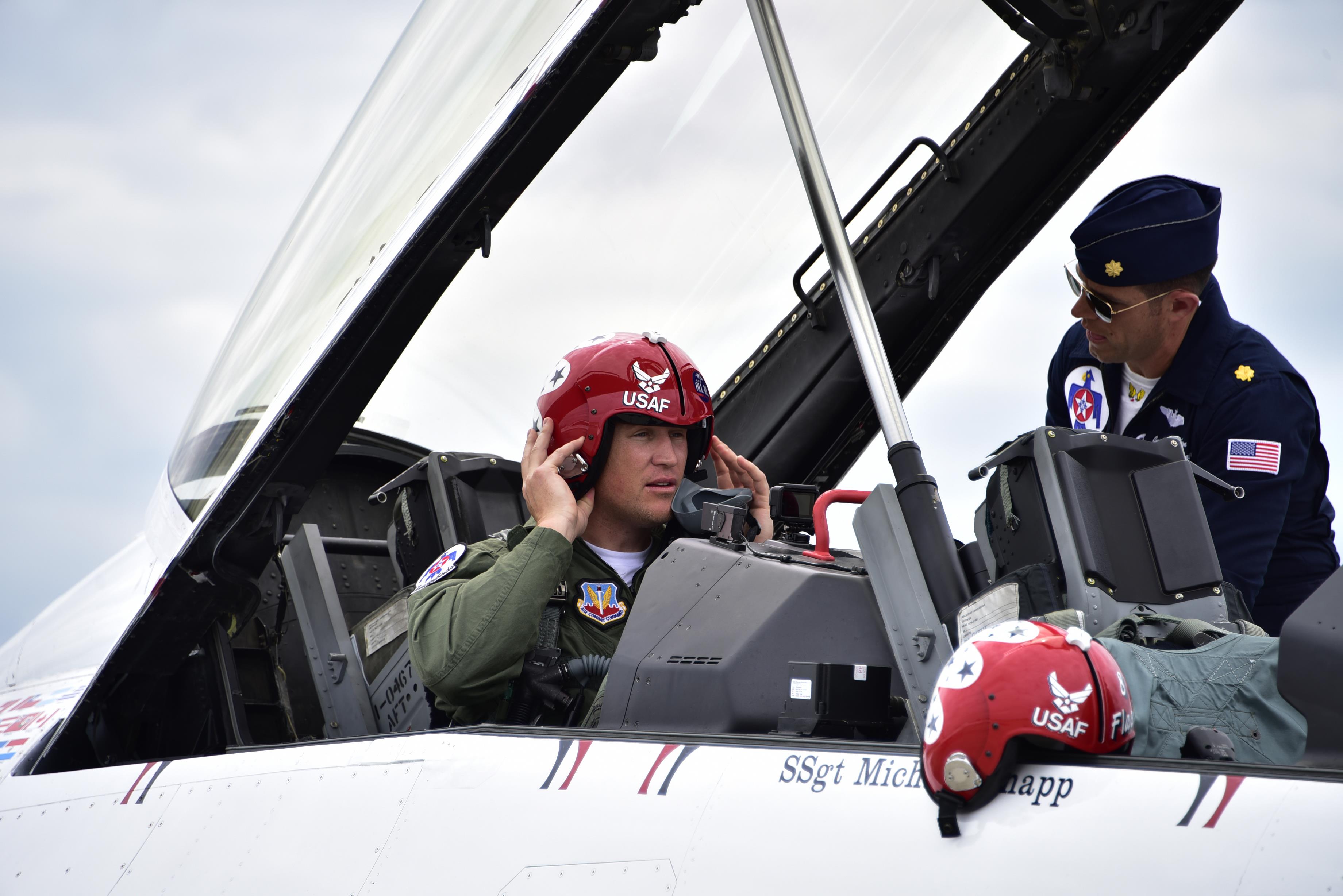 US Air Force Thunderbirds
The Thunderbirds perform for people all around the world to display the pride, precision and professionalism the U.S. Air Force represents. Through air shows and flyovers, they aim to excite and inspire. In addition to showcasing the elite skills all pilots must possess, the Thunderbirds demonstrate the incredible capabilities of the Air Force's premier multi-role fighter jet, the F-16 Fighting Falcon.
The demonstration is a mix of six aircraft performing formation flying and solo routines. The four-ship Diamond formation showcases the precision and training of U.S. Air Force Pilots, as well as the gracefulness of the F-16. The two solos display the power and maximum capabilities of the mighty F-16 Fighting Falcon, a frontline fighter.
To learn more about the US Air Force Thunderbirds visit their website HERE.