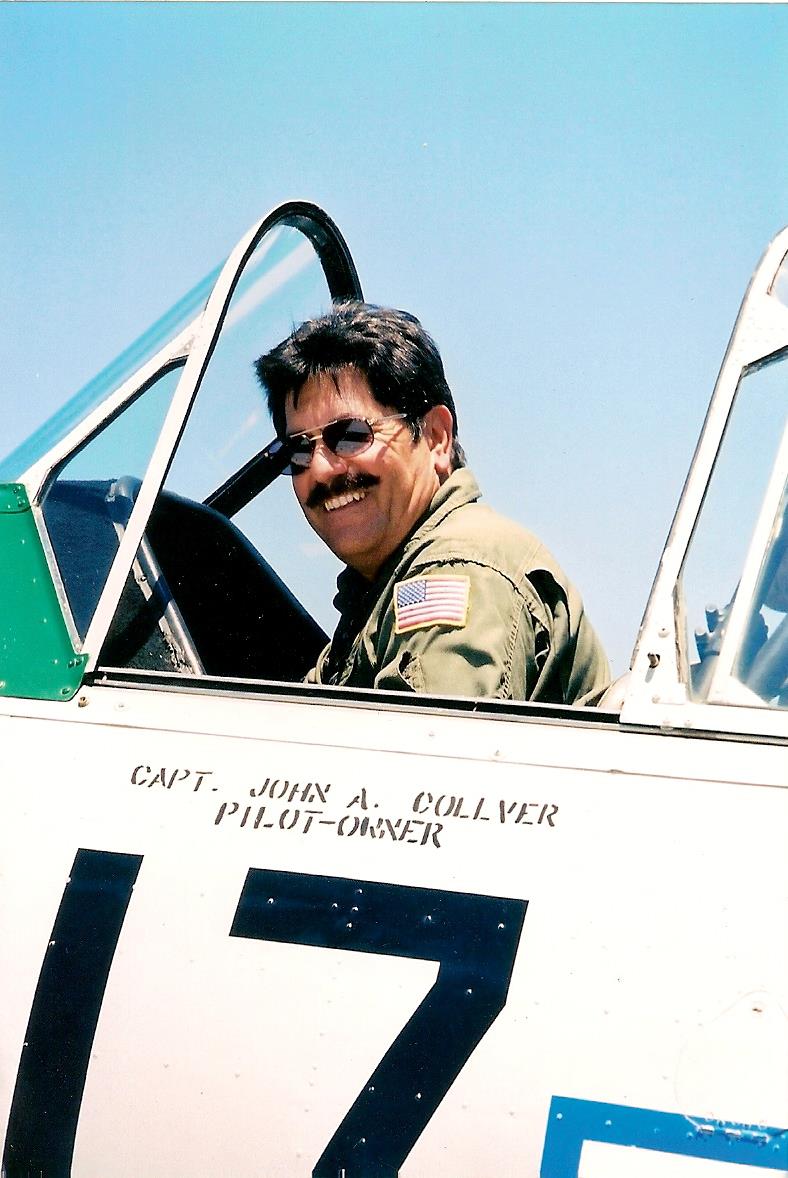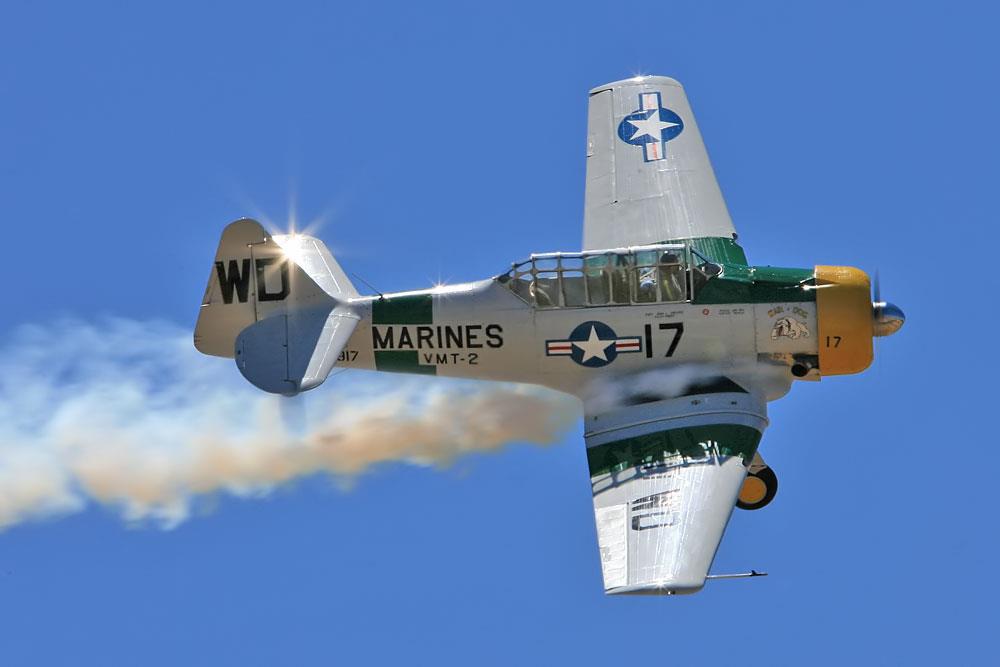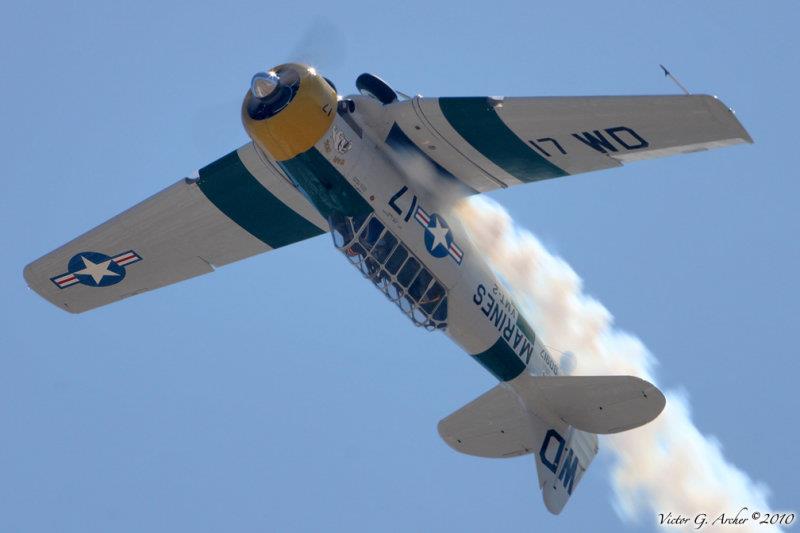 Together John and "War Dog" have been thrilling audiences with their aerial tribute to the military for 40 years. This is John and "War Dog's" Salute to the Greatest Generation inspired by his father, a WWII veteran. John's father's military service influenced John's choice to fly the T-6 Texan. The Texan is a WWII trainer celebrating its 80th year of service; known as the pilot maker because it trained more military pilots than any other airplane in history.
John's flying career started over 50 years ago, at the age of 13, and at the age of 16, he soloed 5 different types of airplanes. At this time, he has logged more than 15,000 hours flying time and has been entertaining audiences across the west, with more than 1200 air show performances at major military and civilian air shows.
His aerobatic career started with competition in 1974 in the International Aerobatic Club, where he achieved high rankings in their Gold Cup Championships. He continued to advance his career with the formation of his own aerobatic training school out of Hawthorne, California, and in 1982 he flew his first air show in Porterville, California.
Simultaneously, he was flying as a corporate pilot for Northrop/ Grumman, where he flew everything from turbo-props to jets. At Northrop/ Grumman he became a captain who flew such notables as, Vice President Dick Cheney, Defense Secretary Casper Weinberger, State Senators Diane Feinstein, and Barbara Boxer, and Brigadier General Chuck Yeager. Among the more than 50 different types of aircraft John has flown are the Goodyear Blimp "Columbia" and television's "Airwolf" helicopter. And in "War Dog", John flew Louis Zamperini, made known to many through the book and movie "Unbroken".
John's performance consists of speeds of 60 mph to over 200 mph and altitudes from the surface to 3000 ft. "War Dog" has a 600hp Pratt and Whitney R-1340 radial engine with a supercharger.
• 29 feet in length
• Wingspan of 42 feet
• Top speed of 250 mph
• A stall speed of 60 mph
• Weighs over 5,800 lbs
The propeller is 108 inches long, and the distinctive sound you hear coming from "War Dog" is the sound of the propeller tips going supersonic.