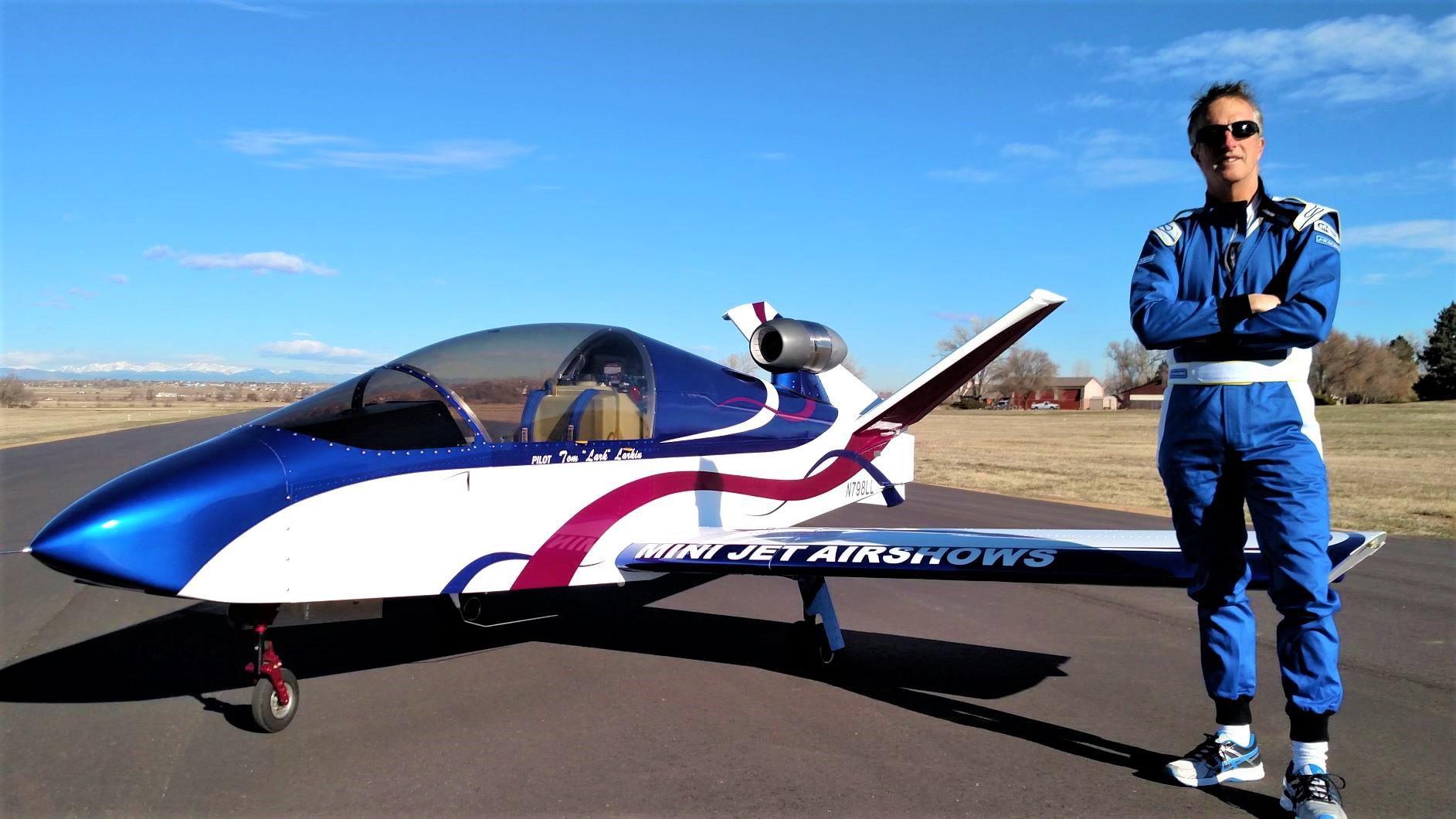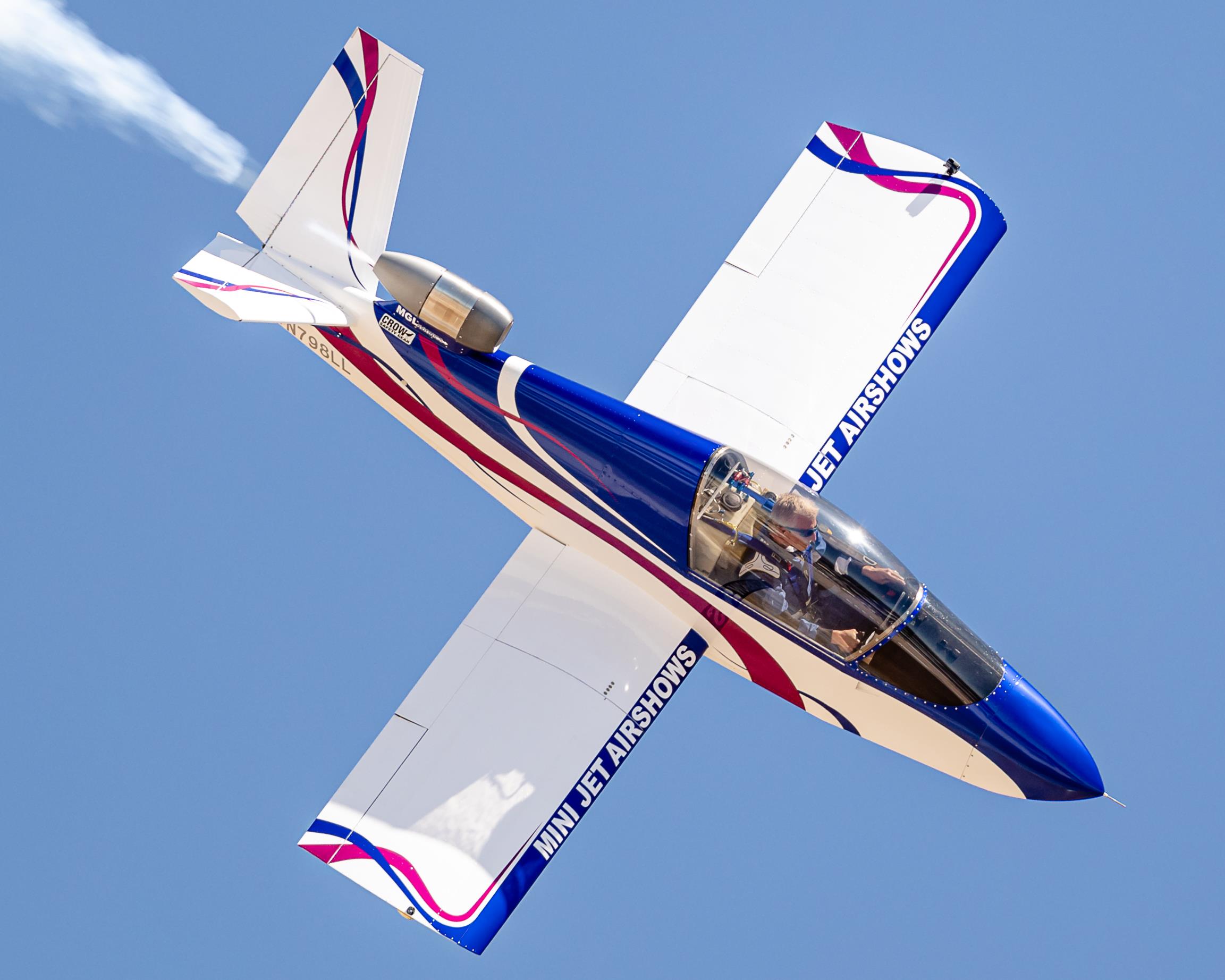 Tom Larkin
Tom Larkin started with radio controlled models, and then went on to earn his pilot's license in just 62 days…at age 19. Tom earned a degree in Aerospace Engineering from Georgia Tech and joined the Air Force to become a fighter pilot. After graduating in the top of his class he became an Instructor Pilot in the T-38 at Reese Air Force Base, and he later went on to fly the F-15C, having flown 22 combat missions in Northern Iraq.
Having left the Air Force in 2000, Tom is now a 737 Pilot, Instructor and Evaluator for a major airline in the Denver area. Tom has flown over 10,000 hours in 57 different types of aircraft...but he always wanted to fly a small jet in airshows after seeing one perform when he was just a kid.
Tom is here with his wife of 33 years….Laura. Laura travels to every show with Tom from coast-to-coast.
The Mini Jet... The Mini Jet is just 16-feet long, 18-feet wide and it weighs just 500 pounds...about the same weight as a small riding lawnmower or motorcycle...yet it has a top speed of 300-miles per hour! The Mini Jet is 1000lbs lighter and 60 mph faster than an Indy Car! The Mini Jet is an experimental jet, it comes in kit form. The Engine is a PBS TJ-100 which was built for drones and UAV's. The TJ-100 weighs just 43 lbs, yet it produces 258-pounds of thrust at sea level. Tom performed all of the flight testing, modifications, and certification for the jet to be used at airshows. Fullly aerobatic and able to withstand 6 positive and 3-negative g's, Tom is the ONLY performer flying airshows in this type of jet in the world today.
Tom will be performing a cross section of maneuvers that he used to train fighter pilots as an Instructor in the Air Force. The maneuvers are a combination of Loops, Rolls, Point Rolls, Humpty Bumps, Wifferdills, High G demonstrations turns, and Vertical Rolls. All of these maneuvers are still being used during aerial dogfighting and surface attack by today's military pilots. The Top Speed for today's airshow will be 300 mph, and Tom will be going straight Up & Down in excess of 12,000' per minute! Tom's Performance is a Tribute to America, and the Men and Women her Proudly Serve Her in our Armed Forces.